The photos for my Hand That Feeds exhibition for Bristol Food Connections are going to stay up for a while in both Poco and Source, but in case you can't get there, here are the photos and a bit about each producer!
Roger Sandridge - Sandridge Farmhouse Bacon
28 years ago, Roger started making bacon "the old fashioned way" in response to the closing of the last bacon factories in Wiltshire. Raising all his own pigs, he makes bacon in the on-farm facility using the traditional Wiltshire Cure method, along with gammon, sausages and hams.
Laura Hart - Hart's Bakery
Laura started Hart's Bakery back in 2012, and the bakery now runs from an open plan space beside Temple Meads that allows customers to see the bakers at work. They make sourdough bread and a range of delicious sweet and savory pastries.
David Faulkner - Extract Coffee
David Faulkner is head roaster and co-founder of Extract Coffee, started in 2007 with the simple mission of making coffee better. David also restored and maintains each of their vintage roasters, from their 5kg Ozturk 'James', through to their 120kg Probat 'Bertha'.
Will Hartley - Wiper and True
Will is the head brewer at Wiper and True, a brewery that started as a homebrew operation in 2012 and is now based in St Werburghs. They brew by style, with their beers varying with the seasons, and aiming to be constantly changing but consistently good.
Ben Ticehurst - Trethowan's Dairy
Ben is head cheesemaker at Trethowan's Dairy, who have been making Gorwydd Caerphilly for 20 years. Made from unpasteurised milk from the on-farm herd of cows, the cheese is made by hand then aged for 8-12 weeks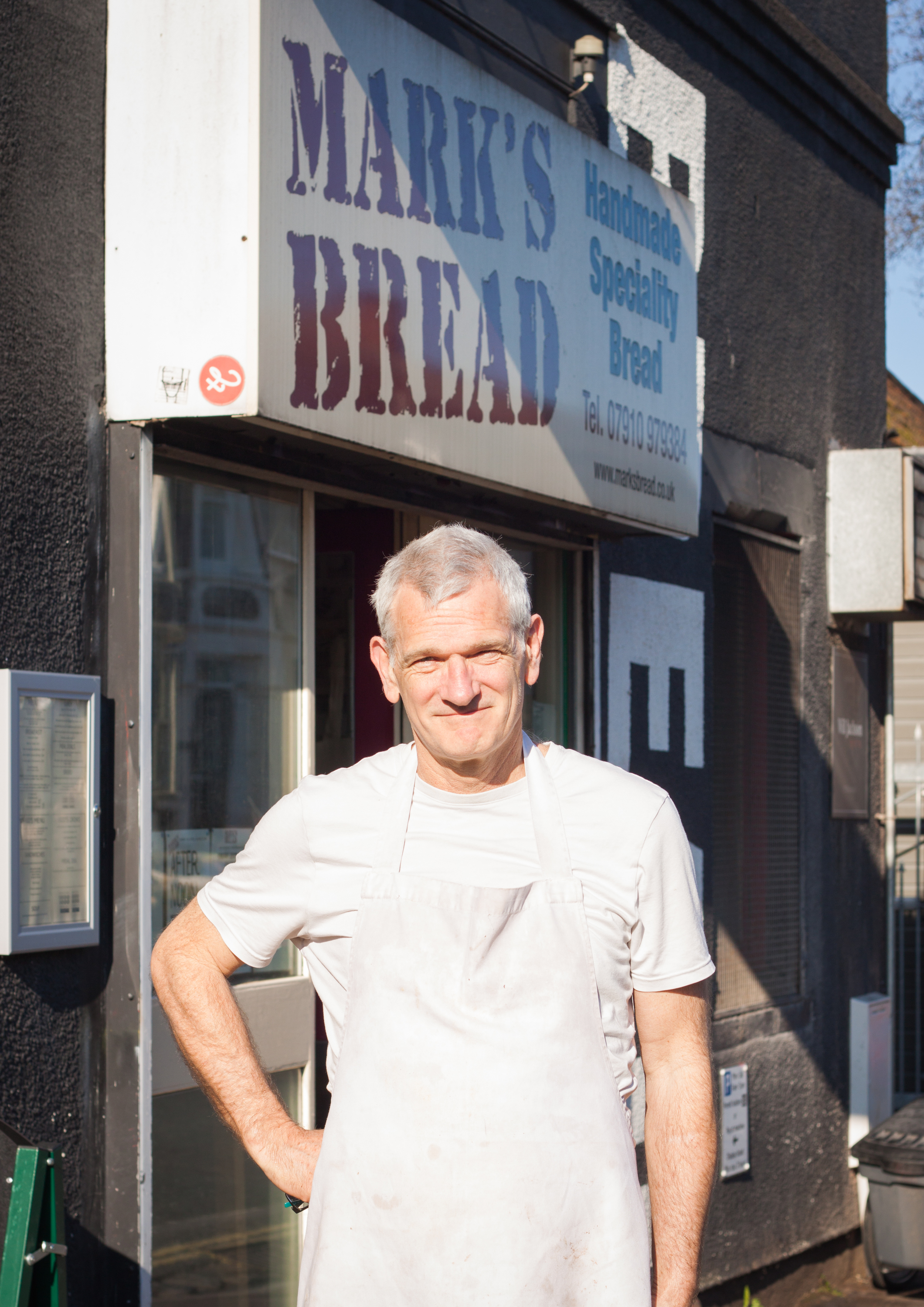 Mark Newman - Mark's Bread
All Mark's Bread is baked by hand at his bakery in Southville, using organic flour from Shipton Mill. Much of the bread is slow fermented using a sourdough culture, or overnight raised for improved flavour and digestibility.
Darryl Cheacker - Ostbridge Manor Farm
Darryl has been raising Limousin cows and Suffolk Mule sheep on his farm in Pilning for 30 years. Much of the beef and lamb served in Poco comes from his farm, including the Merguez sausages and many of the joints such as brisket and shoulder of lamb.
Sanjay Patel - Old Market Assembly Bakery
The Old Market Assembly bakery has been open since December 2015, and supplies sourdough bread and cakes to retail customers, and cafes and restaurants across the city.
Geoff Bowles - Ivy House Dairy
In 1999, Geoff began milking purebred pedigree Jersey cows on his 120 acre farm near Frome. Now with a herd of around 120 milking cows, he milks once a day and produces delicious organic milk, cream, butter and buttermilk.
Iain and Jack - The Ethicurean
Seven years ago, the folks at the Ethicurean started making their own Vermouth and The Collector was born. Flavoured with 20 botanticals that are mostly collected from their garden and the surrounding countryside, the small batch production takes place in a converted glasshouse overlooking the Mendip Hills
Ingrid Bates - Dunleavy Vineyard
After taking on management of a local vineyard 10 years ago, Ingrid planted her own vineyard in 2008 in the Wrington Vale in the Mendips. She produced her first bottles of wine in 2013, making rosé wine from her Pinot noir and Serval grapes.